Two arrests made but one suspect may still be on run after fatal shooting during evening prayers on Sunday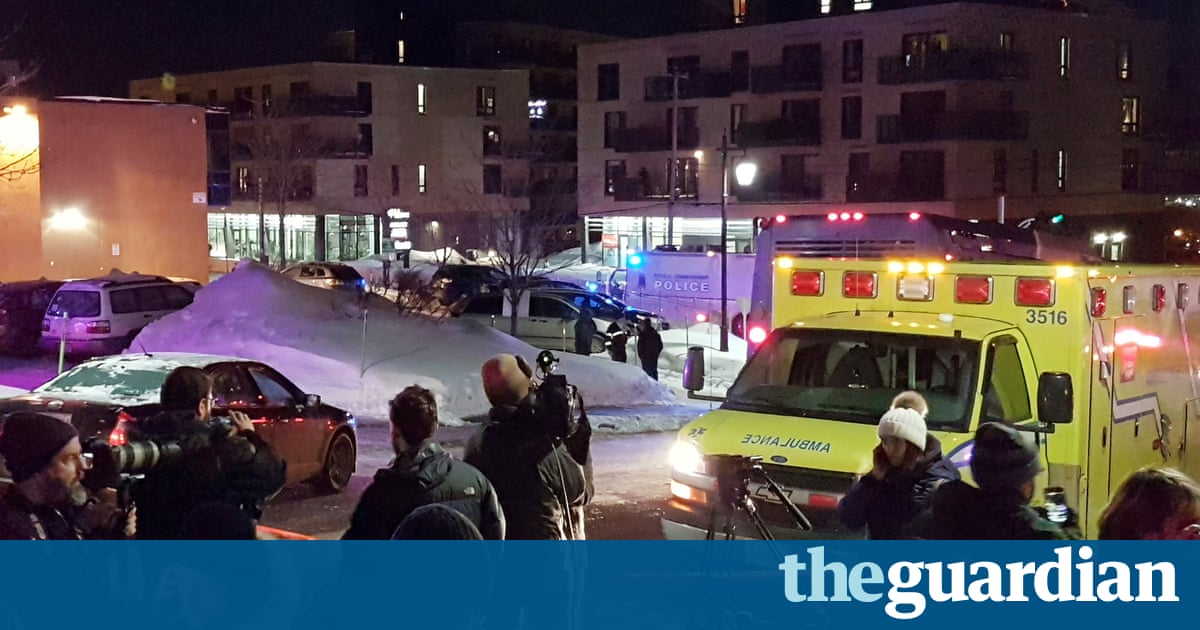 Five people have reportedly been killed and several injured in a gun attack at a mosque in Qubec City.
Witnesses said the shooting was carried out by three attackers and happened during evening prayers at about 8pm on Sunday.
Two arrests have been made, a police spokesman said. Local newspaper Le Soleil said police told them a third suspect could still be on the run. Details of the death toll have not been released, however, the mosques president, Mohamed Yangui, said five people were killed.
One of the suspects was carrying an AK-47 assault rifle and one was aged 27, Le Soleil reported.
At the time of the attack, about 40 people were thought to be in the two-storey building the Qubec City Islamic cultural center, also called the Grande Mosque de Qubec, on Sainte-Foy Street.
Yangui, who was not inside the mosque when the shooting occurred, said he got frantic calls from people at evening prayers. He did not know how many were injured, saying they had been taken to different hospitals across Quebec City.
Why is this happening here? This is barbaric, he said.
The citys police said the site has been secured and all occupants evacuated. A large security cordon has been set up around the site. Witnesses reported seeing heavily armed police entering the mosque after the shooting.
Prime minister Justin Trudeau offered his condolences to those affected by the cowardly attack.
The premier of Qubec, Philippe Couillard, said the government was taking action to keep people safe and stood in solidarity with the citys Muslim population. he tweeted: #Qubec rejects categorically this barbaric violence. All our solidarity to the families of the victims, the injured and their families.
Canadas publics safety minister, Ralph Goodale, said he was deeply saddened by the deaths.
Local politician Manon Mass said: We know little at the moment, but one or two people have assumed the right to kill our fellow Muslim Qubec citizens. When intolerance goes from debate to murder, solidarity is essential.
The mosque has been targeted before. In June, during the holy month of Ramadan, a pigs head was left there.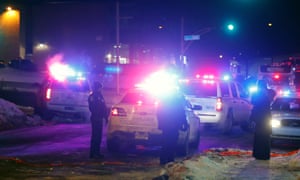 Read more: https://www.theguardian.com/world/2017/jan/30/quebec-mosque-shooting-canada-deaths